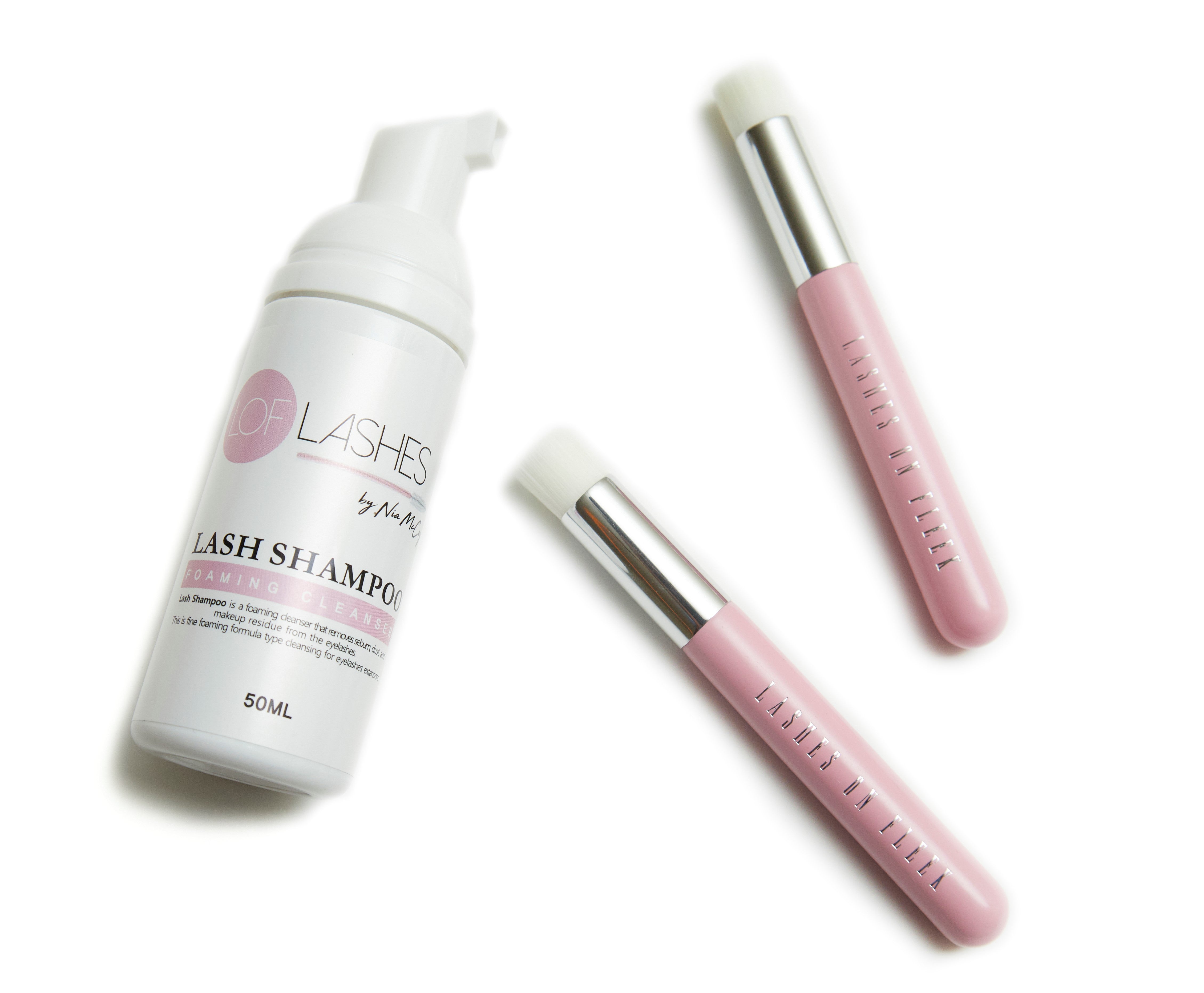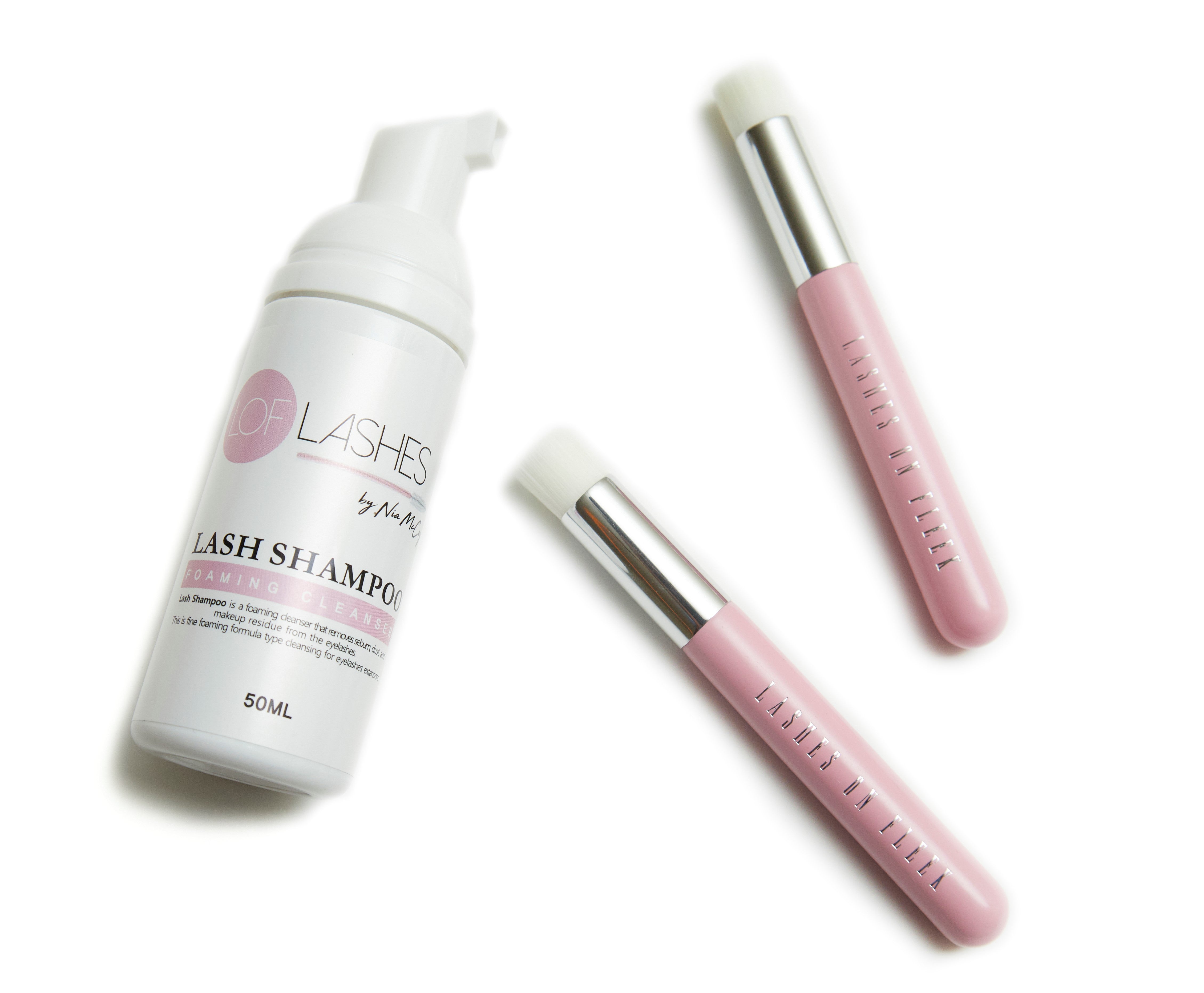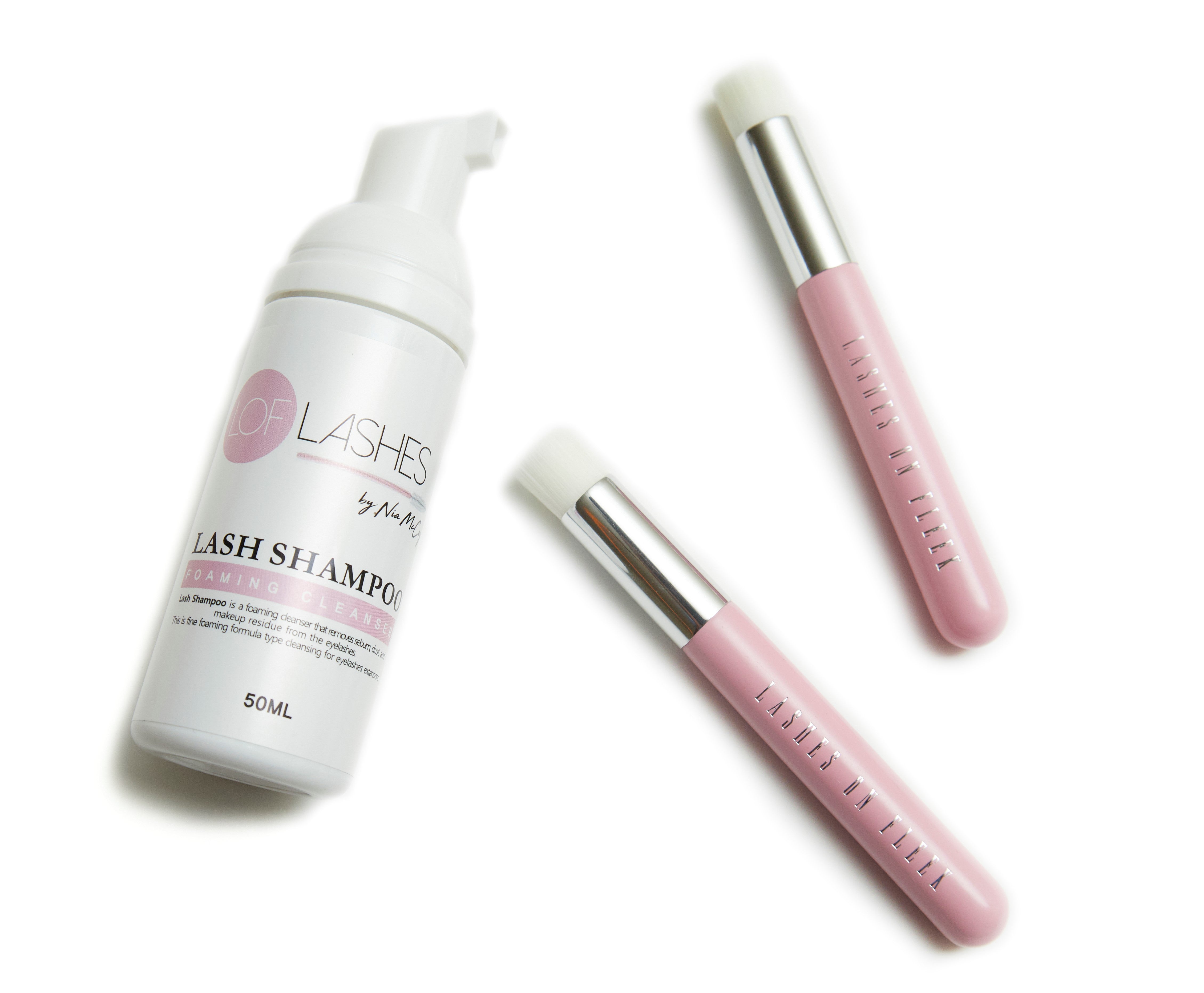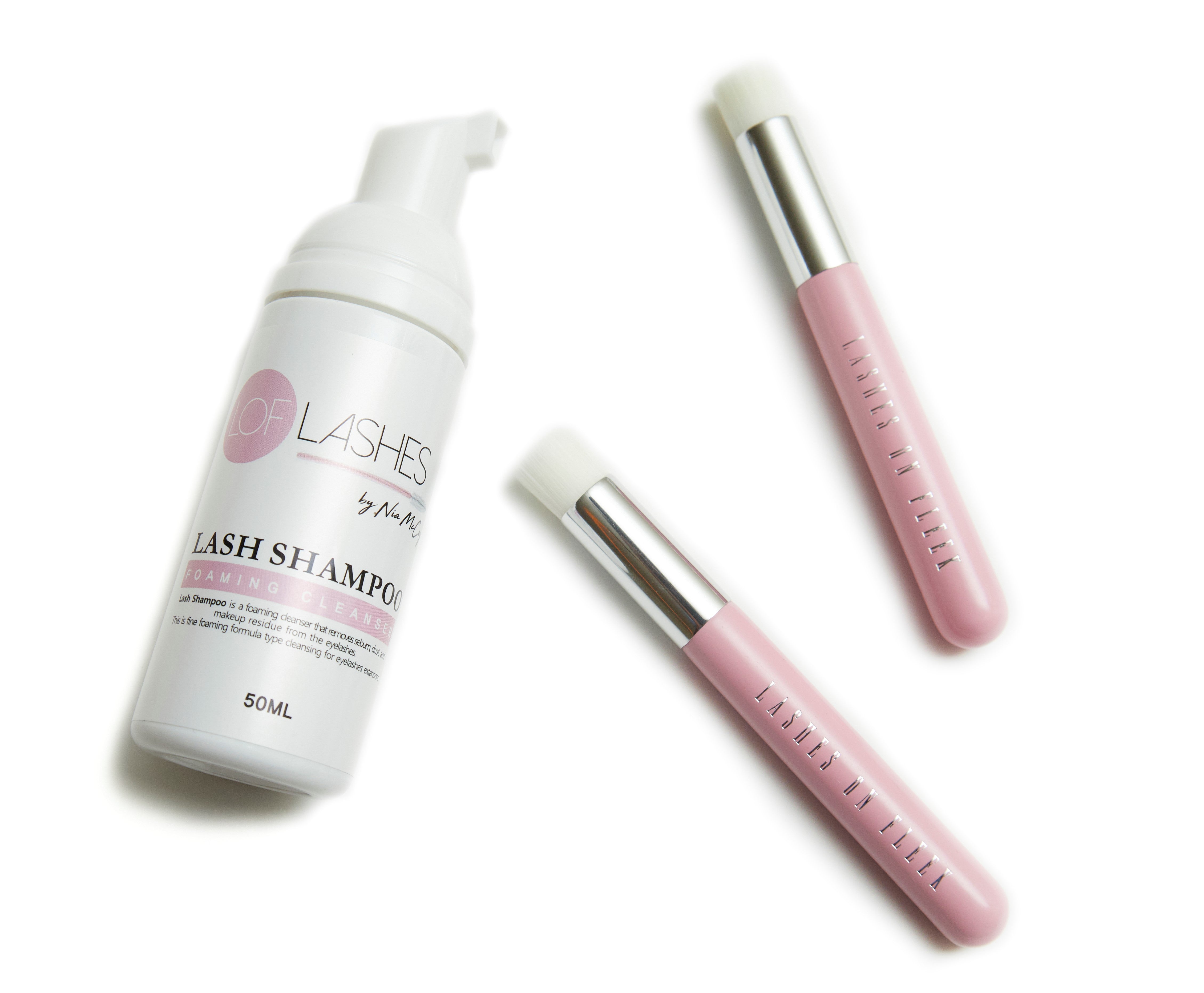 LOF Foaming Lash Shampoo
Curated with all natural ingredients. Has a fresh scent, while also remaining paraben, sulfate and dye free. Extends the life of lash extensions by gently soothing and removing oils, dead skin and makeup without any burning or discomfort. Can be used for prepping before application and as an aftercare item.
Includes: 1 complimentary lash brush
Size: 50ML
How to use: Shake for 10-15 seconds before use to enhance foaming consistency if needed. Wet skin and gently massage over eyelids while keeping eyes closed, then rinse. Use with a lash brush or disposable lip gloss applicators for a deeper cleaning.
Ingredients: Rosa Centifolia Flower Water (Rose water): gentle cleanser, anti-inflammatory benefits, hydrating, contains antioxidants and has antimicrobial effects. Chrysanthellum Indicum (Golden Chamomile) Extract: soothing properties, antioxidant properties, moisturizing and anti-redness effects. (Licorice) Root Extract: anti-inflammatory properties, reduces skin irritation, potent antioxidant and helps control oil production in the skin. Angelica Gigas Root Extract: anti-aging properties, anti-inflammatory, soothing properties, restores the microbial balance and evens out skin tone. Ganoderma Lucidum (Mushroom) Extract: a natural source of vitamin D2, antioxidant and anti-inflammatory properties, reduces signs of skin irritation and improves skin quality. Houttuynia Cordata Extract: contains antioxidants, antibacterial, and anti-inflammatory properties, ultra hydrating and an ultimate skin soother.
Lash adhesive works great.
Soothing Las Shampoo
The smell is amazing the foam is just right and the brush is soft , satisfying to apply and wash
Hulk Hold
I literally love this adhesive! It has a great hold!!
LOF Foaming Eyelash Extension Cleanser